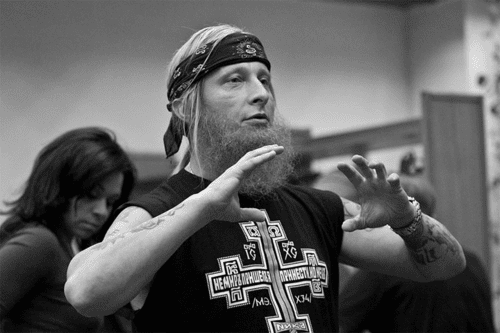 Ivan Okhlobystin, the popular Russian actor, sci fi writer, and aspiring politician, who has made headlines recently because of his remarks that gays should be burned alive in furnaces and his call for Putin to criminalize gay sex, is being sued by a gay rights activist, RIA Novosti reports:
Nikolai Bayev said in a post on his Facebook account Wednesday that he did not expect his suit against Ivan Okhlobystin to succeed in Russia, but that he hopes to take the case to the European Court of Human Rights.
Bayev seeks 30,000 rubles ($850) in damages, his lawyer Andrey Zaytsev said.
Okhlobystin reacted in typically combative fashion on Twitter.
"The very existence of the lawsuit offends my religious sentiment," Okhlobystin wrote.