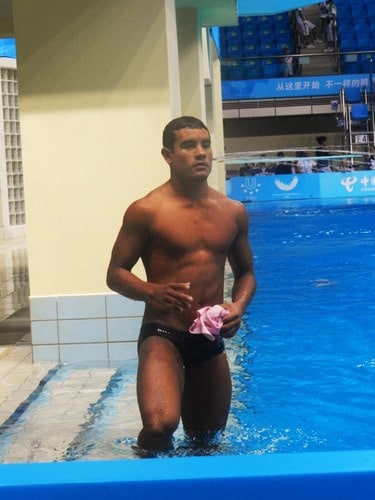 Tom Daley has been cited as inspiration for top Brazilian diver Ian Matos to come out of the closet in an interview with the newspaper Correia, Outsports reports:
"From a young age, I knew I was gay, but it was here that I got to live my sexuality," said Matos, 24, now living in Rio de Janiero.
He said a friend advised him to stay closeted until after the 2016 Summer Olympics in Rio, but Matos said the pressure of hiding boyfriends, avoiding gay parties and not being himself proved too much. He said he hoped that coming out would not impact his ability to be a successful diver and not cost him any potential sponsorship.