Last week we reported that a violent mob had thrown stones into a Shariah Court in Nigeria where seven suspected gay men had been put on trial.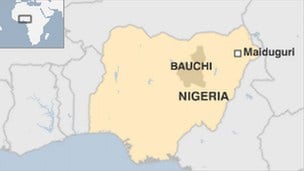 The trial was scheduled to resume yesterday but authorities are now postponing it for fear of another violent outbreak. Another, separate trial of three men has been delayed for the same reasons, AFP reports:
A separate trial of three other suspects at another sharia court in the Tudun Alkali area of the city was also put on hold.
"The trial has been suspended because of the stoning incident in the other court, which we are trying to avoid here", said judge Nuhu Mohammed Dumi.
"The remand notice for the suspects expired today (Tuesday) but we will have to extend it."
Dumi suggested that the new trial date would not be publicised and the suspects brought to court in secret to avoid unrest.
A lawyer defending the three men told their families, who came to request bail, that the men are safer in jail.