The United Nations' AIDS taskforce and human rights groups plan to take Malawi to court over its anti-gay laws, Reuters reports: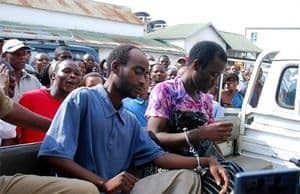 The legislation has strained relations between President Joyce Banda's government and international donors, whose aid is desperately needed in the impoverished country.
UNAIDS, the Malawi Law Society and local rights groups will ask the high court on March 17 to overturn as unconstitutional laws banning same-sex relationships.
They will also challenge the convictions of three men jailed in 2011. Homosexuality carries a maximum prison sentence of 14 years in the southern African country. "Our argument is that as long as same-sex relationships are consensual and done in private no one has business to get bothered," law society spokeswoman Felicia Kilembe said.