Utah state officials are asking the Tenth Circuit Court of Appeals for a ten day extension to file the opening brief of their appeal in the same-sex marriage case, Kitchen v. Herbert, Equality on Trial reports: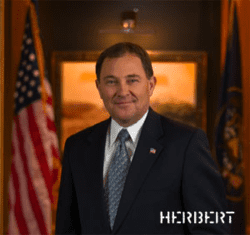 The request was anticipated by some, since the opening brief is due in ten days, and the state only hired its outside counsel for the marriage litigation yesterday. The appeal is on a very fast track in the Tenth Circuit, and briefing was expected to be completed late next month. The Tenth Circuit has said that any request for extension of time "are very strongly discouraged, and will be considered only under extraordinary circumstances."
Citing the "requirements of state procurement law," the state says in its request that it could only hire counsel yesterday. The state adds that "the Clerk of the Court indicated to Plaintiffs and State Defendants that the Court is considering extending each of the existing briefing deadlines by 2 or 3 days" and that would mean that even with an extension of time to file an opening brief, only 7-8 days would be added to the briefing schedule.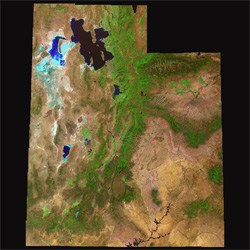 Plaintiffs in the case are opposing the request (PDF):
The State Defendants' Motion requesting an extension of time to file their opening brief fails even to mention the showing that Tenth Circuit Local Rule 27.4 requires for an extension of time to file a brief or the Court's previous order in this case that "[r]equests for extension of time are very strongly discouraged, and will be considered only under extraordinary circumstances." Dec. 30, 2013, Order [Dkt. No. 10136661] ("Scheduling Order") at 1-2 (emphasis added). There are no extraordinary circumstances here. Granting of the Motion will result in a schedule giving the State Defendants more time (by one day) to file their brief than is ordinarily provided under the Federal Rules of Appellate Procedure. Such a result would run contrary to this Court's earlier determination that the briefing in this case should be expedited. …
In related news, the ACLU of Utah plans to announce a lawsuit on Tuesday against the state for its decision not to recognize marriages of same-sex couples performed before the Supreme Court stay pending appeal of the above case.
The Deseret News reports:
The civil liberties organization started looking for plaintiffs on Jan. 8, the same day Gov. Gary Herbert's office issued a directive putting state recognition of gay and lesbian newlyweds "on hold," based on counsel from Attorney General Sean Reyes.