The Utah State Tax Commission said on Thursday that gay couples legally married there or in any other state could file joint income tax returns, the Salt Lake Tribune reports: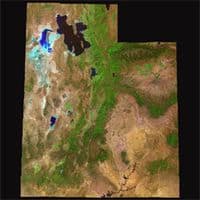 Previously, the Utah Tax Commission had issued a policy statement saying it would not allow joint filing of state returns by gay or lesbian couples married legally in any other state. That was before a federal judge struck down Utah's ban on same-sex marriage but after the Internal Revenue Service had announced it would allow joint filing by same-sex couples married legally anywhere, regardless of their state of residence.
The Utah tax agency did not immediately explain its reversal Thursday.
"Same-sex couples whose marriages were performed in Utah pursuant to the federal district court's order between Dec. 20, 2013, and Dec. 31, 2013, or whose marriages were solemnized in other states before Dec. 31, 2013, may file individual State income returns as 'married,'" said Charlie Roberts, spokesperson for the Tax Commission.
The decision applies only to 2013 taxes.