In a post on the AT&T Consumer Blog, AT&T denounced Russian anti-gay oppression and called on the Olympic sponsors to do the same: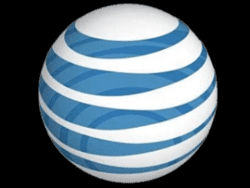 On Friday night, many of us will be tuned in to the 2014 Olympic Winter Games opening ceremony.
It's an event that symbolizes peace and unity amongst nations. It's also a moment for us to express our pride in America and everything for which it stands.
AT&T has stood proudly with Team USA at every Olympic opening ceremony since 1984 in Los Angeles. As a Proud Partner of the U.S. Olympic and Paralympic Team for the past 30 years, we've showcased American athletes and celebrated their diversity all around the world. For these games, we're shining a light on some of the hard work and dedication that goes into training for the Olympics, and asking fans to showcase their American pride by uploading U-S-A chants through our free #ItsOurTime app.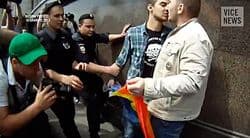 The Olympic Games in Sochi also allow us to shine a light on a subject that's important to all Americans: equality. As you may know, the lesbian, gay, bisexual and transgender (LGBT) community around the world is protesting a Russian anti-LGBT law that bans "propaganda of non-traditional sexual relations." To raise awareness of the issue, the Human Rights Campaign (HRC) has called on International Olympic Committee (IOC) sponsors to take action and stand up for LGBT equality.
AT&T is not an IOC sponsor, so we did not receive the HRC request. However, we are a long-standing sponsor of the United States Olympic Committee (USOC), we support HRC's principles and we stand against Russia's anti-LGBT law.
AT&T has a long and proud history of support for the LGBT community in the United States and everywhere around the world where we do business. We support LGBT equality globally and we condemn violence, discrimination and harassment targeted against LGBT individuals everywhere. Russia's law is harmful to LGBT individuals and families, and it's harmful to a diverse society.
We celebrate the diversity of all Olympic athletes, their fans, Russian residents and all people the world over – including and, especially, our employees and their loved ones.  
As the games begin, we're here to support and inspire American athletes who've worked hard and sacrificed much to achieve their dreams. We also want to be on record with our support for the LGBT community, and we hope that others involved with the Olympic Games will do the same.
Go Team USA! #ItsOurTime.
Sochi Olympic sponsors are listed HERE.