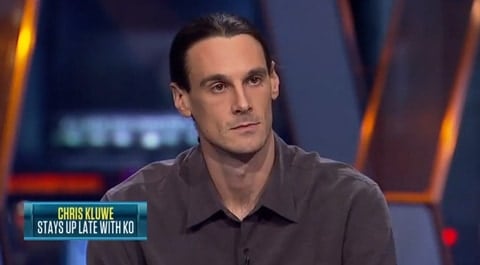 Chris Kluwe has been a phenomenal ally to the LGBTQ community, speaking loudly and unambiguously in support of LGBTQ rights and issues, even at the cost of his own professional football career. Now the former Vikings punter is calling on Olympic athletes to show similar courage and speak up on the human rights abuses administered by the Russian government against its LGBT citizens.
Said Kluwe in the article he wrote for the Guardian:
Speak up for LBGTQ rights, for human rights, for empathy? The world will pay attention, and take notice. Stay silent, keep your head down, count the money and endorsements? The world will pay attention, and take notice. Either way, you're the one who has to live with what you did or didn't do.

I hope that athletes speak out at Sochi on LBGTQ issues, even knowing the possible risks that await them.
With the opening ceremonies right around the corner it won't be long before we see which companies and athletes will speak up for what's right, and which ones will keep their heads down and hope the world doesn't notice.