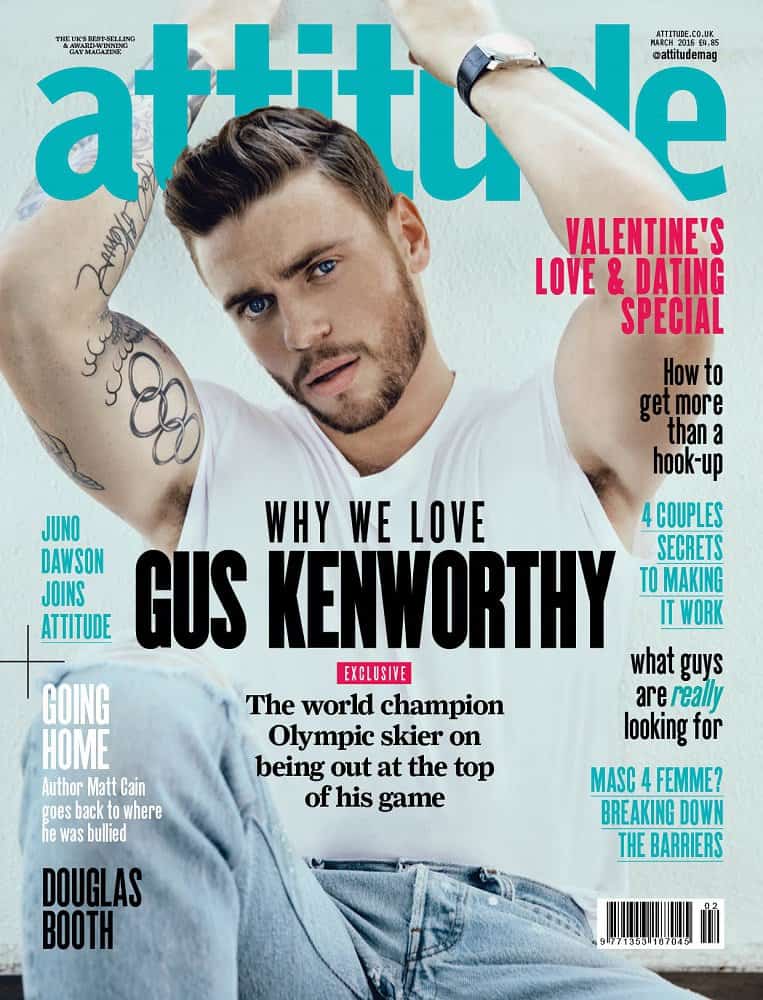 Gus Kenworthy says that while attending a competition in Russia ahead of the 2014 Sochi Olympics he and his then-boyfriend were denied a room with a double bed by a Russian hotel. Hotel staff reportedly told Kenworthy, "Two guys can't be in the same bed."
Kenworthy elaborated on his experience of homophobia in Russia in an interview with Attitude Magazine, whose March cover he currently graces. Speaking of being closeted during the Sochi Olympics, Kenworthy says, "It felt shitty." Kenworthy received a silver medal in the freeskiing event at those games and recently spoke with Conan about how he almost came out to the world at Sochi.
Kenworthy also told Attitude,
"I wasn't worried about being targeted necessarily, because nobody knew that I was gay but I still felt uncomfortable knowing how Russia, the country and the government, felt about me. I had been in Russia the year before for the test event with my boyfriend and they wouldn't let us check into the hotel room. They were like, 'Two guys can't be in the same bed'.
He continues: "You quickly realise that you don't want to be in the country anymore. The Olympics are the pinnacle sporting event in the world, where it's supposed to be about all these countries coming together and yet you have this country that's so backwards in their thinking hosting it.
Kenworthy adds, "I don't want to sound ungrateful because I had a good experience, but it just felt like it was an unfit hosting country."
Check out another photo from Kenworthy's Attitude shoot, below.