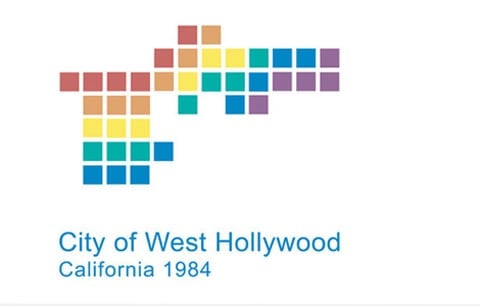 Following the removal of the Gay Pride flag from the roof of West Hollywood City Hall last month amid a firestorm of criticism, the city has voted to incorporate rainbow colors into its new flag, the L.A. Times reports:
"This has been a very exciting debate," said Mayor Pro Tem John D'Amico, who is gay. "I think flying a rainbow flag at City Hall is perhaps not as interesting as flying the City of West Hollywood adopted flag that has the rainbow on it. There's a pedigree there, there's a history."
The rainbow flag was removed in January after an earlier unanimous vote by the council to maintain the city's practice of displaying only the United States, California and city flags on public facilities. At one meeting, Councilman John Duran, who is gay, said the city "belongs to all of us" and is "not just a city of gay men."
More than 40% of West Hollywood's residents identify themselves as gay or lesbian, according to city surveys, and four of the five council members are gay men.