Police arrested four people with more than 350 bags of heroin in connection with the death of actor Philip Seymour Hoffman, the NYT reports: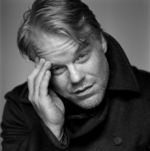 Narcotics investigators executed search warrants in three apartments in a building at 302 Mott Street on Tuesday evening, the official said. Three men and a woman were arrested, and the investigators recovered the bags of heroin inside the apartments.
Information stemming from the investigation into Mr. Hoffman's death led them to the building, the official said. Mr. Hoffman, widely considered one of the best actors of his generation, died on Sunday in an apparent heroin overdose.
Police have also determined that the heroin in Hoffman's apartment was not the strain responsible for 22 fatalities recently in Pennsylvania.