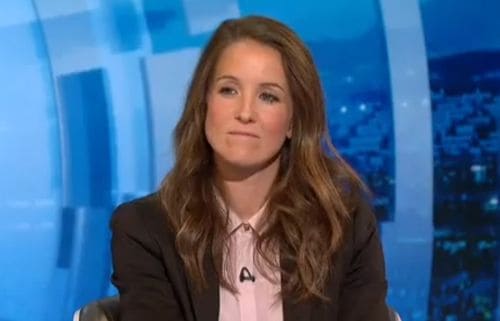 Casey Stoney, a defensive player for both the England women's football and Arsenal Ladies teams, has come out after years of silence surrounding her sexuality. Stoney cited inspiration from German footballer Thomas Hitzlsperger and Tom Daley, as well as a strong relationship of her own as impetus for her decision. And, in keeping with the times, Stoney was highly critical of Russia's anti-gay laws, particularly given that the World Cup will be hosted there in 2018.
Inside World Soccer reports:
"I've never hidden it within football circles because it is accepted. But to the outside world, I've never spoken about my sexuality
"I feel it's really important for me to speak out as a gay player because there are so many young people struggling with being gay.
"You hear about people taking their own lives because they're homosexual, now that should never happen. They should never feel those pressures.
"How can I expect other people to come out and speak about themselves if I'm not willing to do that myself?
"Now is the time because I'm in a loving relationship where I feel strong, I feel safe and I don't care what other people think any more."
Stoney said that she used to lie, saying she had a boyfriend, or acted in a way that she thought would take attention off of her sexual orientation. Now, though, it seems that there was too much at stake to remain closeted, including the Sochi Olympics and the upcoming soccer World Cups. 
She said: "I won't be going to Russia or Qatar to watch a World Cup because I wouldn't be accepted there.
"I think it's incredible that these countries get World Cups and Olympics when they don't accept everybody to go there and be part of it.
"There will be (Olympic) athletes competing out (in Sochi) who are gay. I can't imagine how frightened they must feel going out there and competing.
"When Russian President Vladimir Putin says that gay people can come over but please don't go near the children, what sort of message is that sending if he is that uneducated and he's ruling that country? It seriously worries me.
"It's about educating the people at the top, all the way down."
Congratulations, Casey! Welcome to the team.