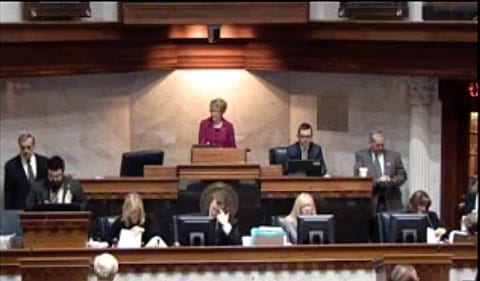 The Indiana Senate today offered no amendments to HJR3, the constitutional amendment banning same-sex marriage and thus the language struck by the House earlier this month was not reinserted, meaning the measure must begin its process from the beginning and will not reach voters until at least 2016.
Because the House struck language that would have banned any legal relationship that is "identical or substantially similar" to marriage is restored (and then sent back to the House and reapproved this session), the Senate would have had to reinsert the language and have the House pass it again to have it sent to voters this year. They chose not to do so.
A constitutional amendment needs to pass two separately-elected General Assemblies and then be approved by a voter majority in a public referendum before becoming part of the constitution.