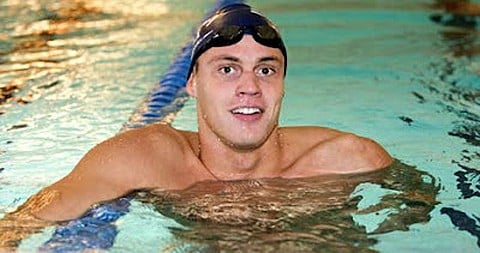 Finnish Olympic swimmer Ari-Pekka Liukkonen has come out of the closet because he wants to raise awareness about Russia's anti-gay laws ahead of the Sochi Games, YLE reports:
"I wanted to start a broader discussion in connection with Sochi, because it's sad that the legislation in Russia restricts the human rights of young people and others," Liukkonen told Yle.
Liukkonen added that the Finnish sporting world was also in need of a more open attitude to sexuality.
"In the future I would hope that elite athletes and other people will not find homosexuality to be any kind of news," said Liukkonen…
Liukkonen said he's also speaking out because things were so difficult for him growing up.
"As the matter wasn't discussed, I tried to forget about it, but during high school I began to accept that I am made this way," said Liukkonen. "Acceptance hasn't necessarily been easy, but it hasn't been horribly difficult either. This has been a long, slow process for me, but now I'm there."
Liukkonen, who is the first Finnish athlete to come out of the closet while still active in his sport, competed at the 2012 London Olympics and has won bronze at the European Championships.
Added the swimmer: "It's a really great feeling that I can finally be myself."
Two other Olympians who have come out as a response to Russia's anti-gay laws? Canadian Olympic speed skater Anastasia Bucsis and Australian snowboarder Belle Brockhoff.