Earlier this week a gay couple in Ohio filed a federal lawsuit against the U.S. government and state of Ohio after being denied coverage under Obamacare, Reuters reports: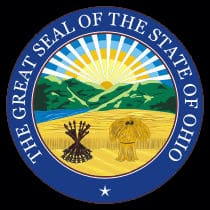 The plaintiffs, Alfred Cowger and Anthony Wesley of Gates Mills, Ohio, have been together since 1986 and were married in New York state in 2012, six years after adopting a daughter, according to the suit filed in U.S. District Court in Ohio…
…After initially being unable to enroll in Obamacare because of glitches involving the troubled rollout of the healthcare.gov website, they said in the suit that they were assured by Anthem they could remain under its policy after December 2013, although premiums would increase by about 20 percent.
But in November, according to the suit, Cowger said he received a letter from Anthem stating their policy "was to be terminated because it was not in compliance with the ACA."
A new family policy with Anthem would cost about twice their existing one, or about half the family's joint income, and not be eligible for tax credits under Obamacare.
Full story here.