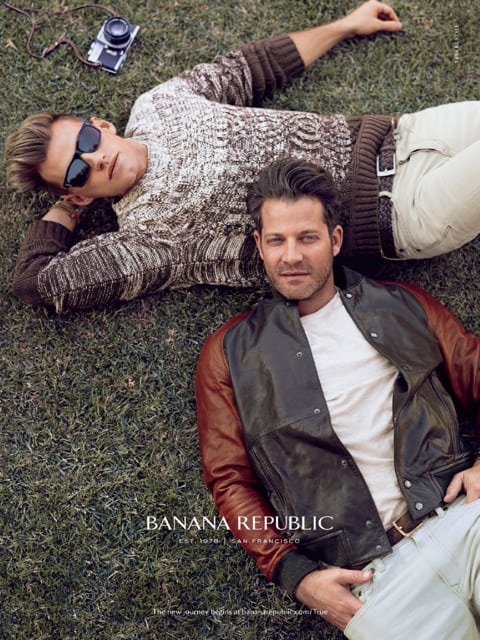 Nate Berkus and his finacé Jeremiah Brent appear in a new Banana Republic campaign called "The true outfitters of modern American style" featuring real-life couples, the NYT reports:
In one ad, the pair is lounging on the grass, Mr. Berkus's head on Mr. Brent's midsection. In another ad, the couple is cuddling. In other ads, the pair appears among photographs of the other couples. In the magazines in which the campaign is now starting to appear, including InStyle and Rolling Stone, Banana Republic is the only clothier to present a same-sex couple amid the ad pages.
The paper adds that it is what younger shoppers want:
"Showcasing true relationships," as the new campaign does, "can resonate more deeply," Ms. Sadler said, and the appearance of Mr. Berkus and Mr. Brent reflects "values of diversity and inclusion we've shared since our early days" as a company based in San Francisco.
There is another reason for the presence of a same-sex couple: The ads are aimed at younger consumers, many of whom regard inclusion and diversity as intrinsic parts of their world views, and the campaign encourages them to join the ranks of the loyal older customers in Banana Republic stores.