NYT poll: 56 percent approve of marriage equality.

Michigan's gay marriage case enters day 4 of a two-week trial.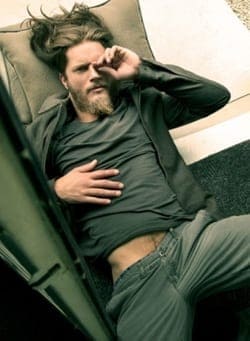 Former Calvin Klein underwear model Travis Fimmel is bearded up for Flaunt.

Leah Remini goes after Scientology in two hour TV movie.

NPR whitewashes Scott Lively's past in interview: " mention of the fact that Lively was labeled a Holocaust revisionist by HateWatch for his "thoroughly-discredited" 1995 tome, "The Pink Swastika," which tried to argue that gays were the really force behind the Holocaust. No mention of Lively's organization, Abiding Truth Ministries, that was officially-designated a "hate group" by the Southern Poverty Law Center."

HBO to debut The Normal Heart on May 25.

Poll: 57 percent of Floridians now support marriage equality.

Major client fires lobbyist Jack Burkman, who plans legislative proposal to ban gays from the NFL: "DC Solar does not condone or support Mr. Burkman's homophobic views, and since learning about his misguided efforts to write legislation banning gay athletes from the NFL, we have ended our relationship with him. DC Solar values diversity within our company and within our communities, and we do not tolerate discrimination of any sort. As a company working to address issues about our country's future, we have no intention of working with those who are stuck in the past."

Tom Daley and Dustin Lance Black appear on Daley's cell phone case.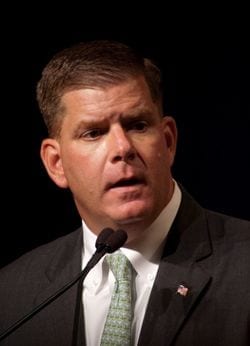 Boston Mayor Martin Walsh to boycott St. Patrick's Day parade unless gay groups are allowed to participate: "John 'Wacko' Hurley said 'it's final' that gay groups will continue to be excluded, pointing to a unanimous 1995 U.S. Supreme Court decision allowing organizers to exclude gay and lesbian groups."

Newsweek ranks the top 12 most homophobic nations.

Why you should buy the bigger pizza.

Iowa Senate votes unanimously to approve major change in disease transmission law: "Senate File 2297, which was sent to the House for consideration, is intended to revise a 'badly outdated and draconian' law regarding the transmission of HIV, said Sen. Robert Hogg, D-Cedar Rapids, chairman of the Iowa Senate Judiciary Committee. The new law will apply to HIV or AIDS, tuberculosis, hepatitis and meningococcal disease."

New study lauds health benefits of dark chocolate: "Dark chocolate helps restore flexibility to arteries while also preventing white blood cells from sticking to the walls of blood vessels. Both arterial stiffness and white blood cell adhesion are known factors that play a significant role in atherosclerosis. What's more, the scientists also found that increasing the flavanol content of dark chocolate did not change this effect."

Woman gives birth in NYC crosswalk.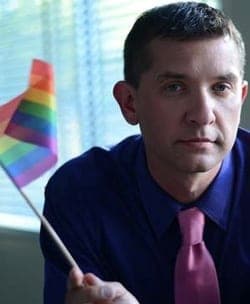 "Tennessee Queer" opens in Gainesville, Florida.

Judy Garland's three children – Liza Minnelli, Lorna Luft, and Joey Luft – will reunite at the Oscars for a tribute to The Wizard of Oz: "Garland's three children haven't always gotten along, but they are said to be on good terms these days and enthusiastic about this opportunity to celebrate their beloved mother in such a high-profile way."

Do you have 'Homosexual OCD?'  "These individuals suffer from pathological doubt. Even though they know that they are 100 percent straight, not gay, they second guess it."

Chris Pine shows off his bod on the set of Z for Zachariah.

Will Jordan Davis become the first Transgender Miss England? "Davis, 17, is only the second declared transgender contestant to have taken part in the Miss England pageant. In 2012, the first, Jackie Green, reached the final of the national competition; Davis is in final 15 of her regional Coventry heat. If she wins that, she goes through to the national finals as Green did."