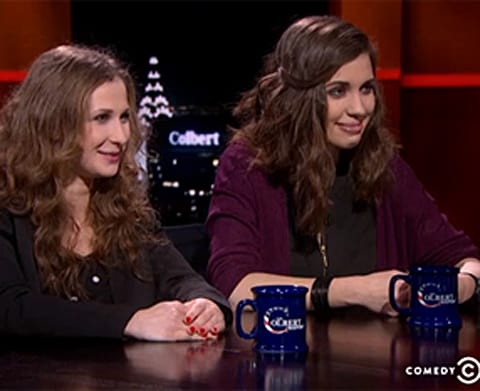 Two members of the Russian punk band Pussy Riot, who were jailed for nearly two years for staging a protest in a Russian church, may run for seats in the Moscow assembly, the AP reports:
Nadia Tolokonnikov, appearing alongside fellow band member Maria Alekhina at an event on the sidelines of the Berlin film festival Monday, said the move into politics "is worth a try." The election will most likely be held in September, although no exact date has been set.
Make sure not to miss their recent appearance on Colbert.