Washington state plans to convert thousands of domestic partnerships to marriages on June 30, the Seattle Times reports: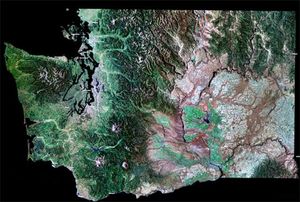 It's the final piece of the state's same-sex marriage law — a provision about which many couples are apparently unaware and one sure to trigger some uncomfortable conversations.
Although domestic partnerships are essentially marriage by a different name, "people don't think of them as the same thing …" said Jason Holloway, president of QLaw Association, the gay, lesbian, bisexual and transgender bar association.
Those being plunged into matrimony will no doubt include couples who simply hadn't given it much thought.
Or there will be those who broke up in the years since they registered as domestic partners, some of them now married — illegally — to other people. Some may be former Washington residents now living in other states — some in states where their partnerships aren't recognized and where dissolution isn't possible.
The Secretary of State plans to notify all those in the domestic partner registry by the end of March, approximately 6,500 couples.