A Kansas bill that would have allowed religious-based discrimination against gays has been blocked in its current form by several Senate Republicans who joined Democrat opposition: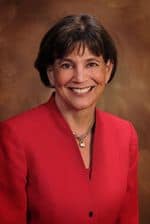 Susan Wagle, a conservative Republican who is president of the Kansas Senate, raised opposition to the House measure, saying she had "grown concerned about the practical impact of the bill" and "my members don't condone discrimination."
Ms. Wagle was backed by Senator Jeff King, the chairman of the Judiciary Committee, who said he would not hold hearings on the House bill. Instead, Mr. King said, his committee would hold hearings on the broader topic of religious freedom in Kansas and explore whether the Legislature needed to take any further steps to shore up those protections.
For a helpful look at the measures present in the bill, check out Cenk Uygur's 'Young Turks' discussion of it.