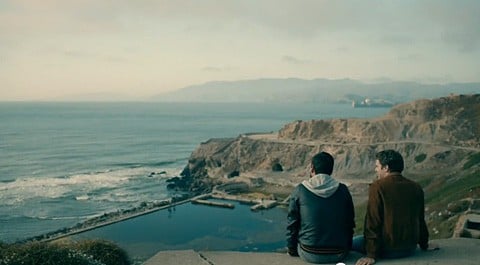 "Boring" is the adjective most tossed-around over the past few weeks by critics of HBO's new gay show Looking, and the show's writers and executive producer discussed the criticism on a panel Tuesday moderated by the WGA West's gay and lesbian writer committee chair Gary Goldstein, according to the Hollywood Reporter: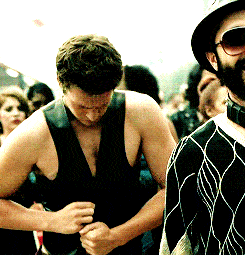 Members of the panel all placed emphasis on the style of their show (which has also faced criticism for being too slow-paced), a conscious decision on their part. They've heard the criticisms. "The B-word is what they keep calling us; you know, 'boring,' " said Saracho. "I would rather they hate it than call us boring."
From the decision to bring on writer-director Andrew Haigh of the quiet British drama Weekend, Lannan and his teamed acknowledged the style they wanted to create. "Not to be in defense of boring, but that is very intentional," Hoffman said. "I think that has become part of the show. [The episodes] do feel like little half-hour indie movies."
Lee emphasized truthfulness in the show's storytelling, an atmosphere that he said is created in the writers' room, where discussions about sexuality, race and their own personal stories (sometimes an "awful, trashy sex story," as Lee noted) make it into episode scripts.
The panelists also revealed that Looking was the last title they came up with while brainstorming. The show might otherwise have been called Homos or Golden Boys.
Read our recap of the latest episode, which was its strongest yet, HERE.