Italian pasta maker Barilla, who last September made international headlines when he told an Italian radio show  that the company would never make an ad with gay people and if they didn't like it they could find another brand of pasta, has opened a restaurant in midtown Manhattan, the Wall Street Journal reports: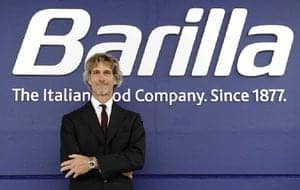 Company officials picture the restaurant as an Italian version of Chipotle, the popular Mexican fast-food chain. Mr. Albano said he has already begun the hunt for two smaller locations in heavy-traffic Herald Square and Bryant Park.
Soon after making the remarks last September, Barilla chairman Guido Barilla apologized, and in November the company announced a Diversity and Inclusion Board, and a Diversity Officer.
It's unclear what has come of that, although on its website there is a notice for a "Barilla Diversity Challenge" in which "entrants will be asked to create short videos about diversity that will be submitted to the web community to be liked, shared and voted."
Of course the company could also learn a lesson or two from Honey Maid.