President Obama announced on Monday that Douglas M. Brooks, MSW (pictured), a gay man living with HIV and a community leader in Boston, has been appointed the director of the Office of National AIDS Policy. Prior to the appointment, Brooks served as the senior vice president for community, health, and public policy at Boston's Justice Resource Institute (JRI). He also has federal experience; in 2010 he was appointed to the Presidential Advisory Council on HIV/AIDS, serving as the point-person for the CDC/HRSA Advisory Committee.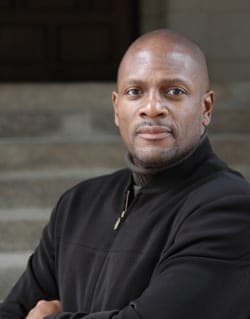 Via the Press Secretary:
"Douglas's policy expertise combined with his extensive experience working in the community makes him uniquely suited to the task of helping to achieve the goal of an AIDS-free generation, which is within our reach," said President Obama. "I look forward to having him lead our efforts from the White House." 
A component of the White House Domestic Policy Council, ONAP coordinates the ongoing implementation of the National HIV/AIDS Strategy and the HIV Care Continuum initiative, while working together with public and private partners to advance the federal response to HIV/AIDS. ONAP also works with the White House National Security Council, the State Department's Office of the Global AIDS Coordinator, and international bodies to ensure that America's response to the global pandemic is fully integrated with prevention, care, and treatment efforts around the world. Through the U.S. President's Emergency Plan for AIDS Relief (PEPFAR) initiative, the U.S. has made enormous progress in responding to the global HIV/AIDS pandemic, working with countries heavily impacted by HIV/AIDS to help expand access to treatment, care, and prevention
Congratulations to Mr. Brooks! Though the task of infection reduction and improved health is an arduous one, his credentials would suggest that the community living with HIV/AIDS has a great advocate in their corner. 
Photo via Justice Resource Institute.