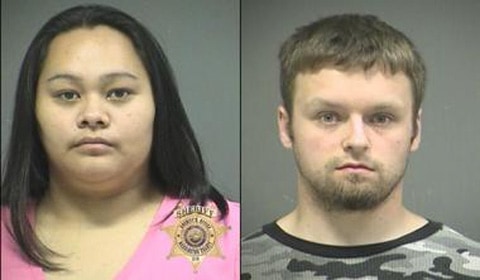 Jessica Dutro is on trial in Oregon for the murder of her 4-year-old son Zachary in August 2012 and subjected him to beatings every day, The Oregonian reports.
One of the reasons Dutro beat her son is because she thought he was gay, prosecutors say:
After jurors were released for the day Wednesday, Judge Don Letourneau ruled that a Facebook message from Dutro to her boyfriend was admissible evidence.
Prosecutor Megan Johnson argued the message established Dutro's motive for inflicting on Zachary a pattern of torture and abuse. Authorities say Dutro assaulted three of her children, but Zachary received the brunt of the violence.
In the message, Dutro told her boyfriend, Brian Canady, that Zachary was "facing the wall" because he had made her mad.
Her son was going to be gay, she wrote, using a slur. "He walks and talks like it. Ugh."
Canady would have to "work on" Zachary, she wrote.
Canady has already pleaded guilty to first-degree manslaughter and second-degree assault in the child's death.
Watch a KOIN report about the boy's murder from August 2012, AFTER THE JUMP…