After three Kenyan MPs demanded to know why laws criminalizing homosexuality aren't being enforced sufficiently, the Leader of the Majority Coalition in the National Assembly, Aden Duale, is being directed to issue a report on the matter to the House, All Africa reports.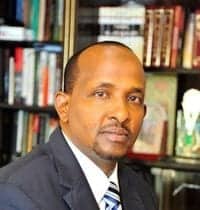 Duale said he would need more than one month to investigate and file a report in the House, terming it a controversial issue.
"I need to make trips both to the neighbouring countries and to more developed nations, because I need to consult across the borders how this thing can be handled," stated the Majority Leader. "Mr Speaker you will indulge me if by one and half months I will not have an answer then you will give two or three years."
Kangata said that in spite of the existence of prohibitions on homosexual behaviour, gays have had leverage to operate with impunity in Kenya as the State appears helpless in cracking down on what they insist are illegalities.
He cited the provisions of Section 162 of the Penal Code, which prohibits same-sex relations and provides a jail term of not less than 14 years for those convicted of the felony.
The three MPs who demanded the investigation last month were prompted by pro-gay rallies in Nairobi and Mombasa in support of gays in Uganda.