Mississippi's House Judiciary B Civil Subcommittee today advanced SB 2681, an Arizona-style 'religious freedom' bill that would allow businesses to discriminate against gays based on religious beliefs, the ACLU of Mississippi reports via Twitter.
The bill now goes to the full House.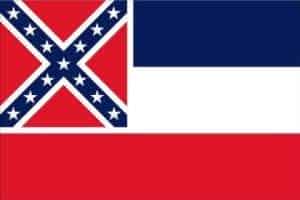 Last week, after it was reported that the bill had been stripped of many of its discriminatory provisions, Deep South Progressive reported that the ugly parts of the bill still remain:
Those key parts of the bill, which LGBT activists feared would legitimize discrimination by businesses that claim "sincerely held religious belief" as the motivating factor, remain unchanged. That's contrary to previous reports that said the bill had been amended to only include the section that would add "In God We Trust" to the Mississippi state seal.
Despite that, leaders of the state business community were declaring victory Wednesday night, saying that the bill addressed the concerns of the business community. The Mississippi Economic Council (MEC), said that SB 2681, as amended, "provides both positive clarification and focused direction so that the amended bill addresses only actions by government, not private businesses or individuals."
STOP 2681 tweeted that "Jud B passed an amendment to add the word "substantial" so that any burden must be a substantial burden….Bill has passed out of committee with an additional amendment to require that any action be a state action."
If anyone can further enlighten on the contents of the bill at this point, please do so in the comments.
Developing…