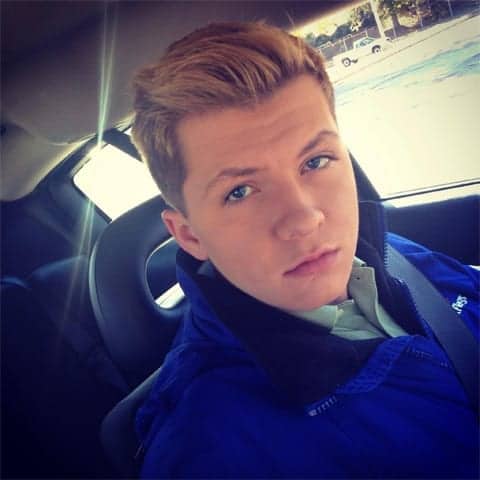 Chase Martinson was halfway through his studies at Hannibal-LaGrange University when health issues forced him to take a break. When he reapplied the school said it wouldn't accept him.
Why? Because during the time he was on a break, he came out as a gay man.
Martinson reapplied to Hannibal-LaGrange, a small school about 120 miles north of St. Louis, a few months ago, quickly getting an acceptance letter and even a note saying he was eligible for the honors program. Everything was on track — until the next letter came, putting his application on hold:
"Admittance is open to academically and morally qualified students," the school wrote Martinson on March 4. "Admission is open to students who are in agreement with the HLGU Student Life Guidelines."
The school directed Martinson to pages 20and 27 of the student-life guidelines, where the school's sexual impropriety rules are spelled out. Both pages explicitly forbid "homosexual activities." Page 27 even prohibits appearing to be gay.
"I just wanted to be me, and I never had any idea this would happen," Martinson tells Daily RFT. "I thought I was already in, but then they send me this letter saying, 'Just kidding.'"
The school's policy suggests that Martinson 'misused God's gift:
"It is God's intent that heterosexual union is the only acceptable expression of sexuality and must be reserved for marriage," says the school's standard of sexual conduct. "This expression of a self-giving love is viewed as a gift from God. All members of the University community should abstain from behavior which may lead to a violation of God's standards on sexual activities.
The school lists homosexuality — along with sexual abuse, sexual harassment, incest and sexual assault — as "misuses of God's gift."
Martinson is enrolling at University of Missouri – St. Louis.
(image facebook)