INTERACTIVE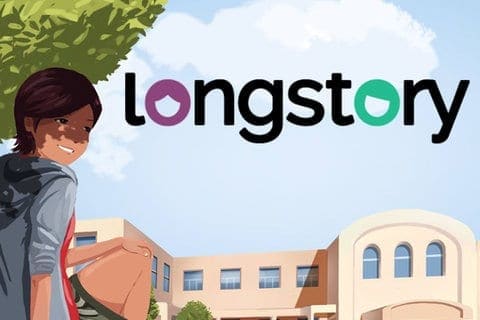 Building Empathic Games for Healthy Outcomes – Can you build emotional coping skills and empathy for people unlike yourself through a video game? LongStory, "a queer-positive dating game for pre-teens," hopes to do just that. The game's developers will discuss how we can make emotional reflection and growth part of a progressive social experience. (Friday, March 7 at 3:30PM)
Speed Networking – LGBT Meet Up: A chance to connect with a bunch of LGBT folks, exchange ideas and Twitter handles, and meet up later. (Friday, March 7 at 5PM)
Orgasm: The Broadband of Human Connection – Nicole Daedone — author of Slow Sex: The Art and Craft of the Female Orgasm — discusses orgasmic meditation and how it relates to spirituality, gender communication and everyday living. (Friday, March 7 at 5PM)
Life Lessons from a Professional Dominatrix – Princess Kali commands you to come and hear how her kinky career involving "foot worship, latex catsuits, and a stable of full-time submissives" taught her a life's worth of life-changing insights. (Saturday, March 8 at 1:15PM)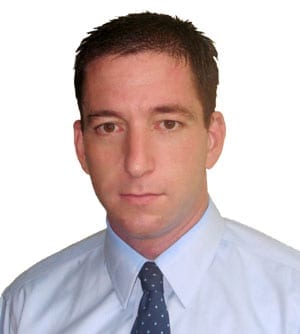 Growth & Identity: A Dialogue with Burning Man – Over the past three decades, the Burning Man Festival in Nevada's Black Rock Desert  has gone from a small tribal gathering to one of the largest artistic social events in the world. How can a small creative movement stay true to its ideals as it becomes increasingly mainstream? The LGBT community could probably learn a thing or two… (Saturday, March 8 at 8PM)
Without Their Consent: Ending Revenge Porn – Anyone who has ever worried about having their private sexts and nakey-pics splashed across the web by an angry ex may want to hear about the rise of so-called "revenge porn" and what web users and companies are doing to fight it. (Saturday, March 8 at 5PM)
From Stranger To Lover In One Swipe - Grindr has been blamed for everything from the death of the gay bar and the dehumanization of gay men to a potential vehicle for hate crimes. But is the hook-up app the future of mobile digital intimacy or will dating networks work much differently form how they do now. Grindr founder Joel Simkhai discusses the possibilities. Plus, you're invited  to a free Grindr party at the local gay bar Rain on Saturday, March 8 at 10pm. (Sunday, March 9 at 5pm)
A Virtual Conversation with Glenn Greenwald – Ever since he helped expose the National Security Agency's widespread surveillance of American citizens, gay journalist Glenn Greenwald (pictured) has been called a criminal, has started a venture into independent media and now lives in Brazil with his harassed partner. At his live-cast he'll discuss the future of journalism, civil liberties and politics. (Monday, March 10 at 3:30pm)
How Social Media Is Creating Marriage Equality – The USA's recent marriage equality victories have come about in part thanks to concerted viral messaging from passionate activists and real people harmed by anti-gay laws. American Foundation for Equal Rights' Matt Baume and a YouTube official explain how Facebook and video-sharing sites have helped "win the hearts and minds of a nation." (Monday, March 10 at 5pm)
Reducing Isolation in LGBT Communities – Homeless LGBT youth, isolated LGBT seniors and LGBT people without internet access have remained voiceless and under-represented in the digital sphere. But mobile, social and web technologies are changing this trend. Can we finally get an internet that reflects the true diversity of the LGBT community? (Monday, March 10 at 12:30pm)
Apple After Steve Jobs – How has Apple's not-so-openly gay CEO Tim Cook changed the iconic computer company now that the company's legendary co-founder has passed? Has it been for the better or "Did Apple's vision die with Steve Jobs?" A reporter who has interviewed over 200 industry insiders takes a look. (Tuesday, March 11 at 2:30pm)
FILM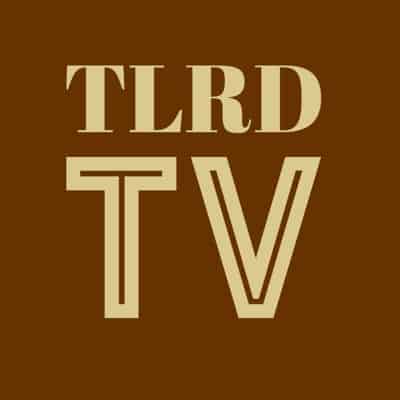 The Dog – During the summer of 1972, John Wojtowicz robbed a Brooklyn bank to pay for his lover's gender reassignment surgery. If that sounds familiar to you, it's because the incident was later turned into a movie with Al Pacino called Dog Day Afternoon. Now you can hear Wojtowicz's story "in his own unique, offensive, hilarious and heartbreaking way."
Austin Gay & Lesbian International Film Festival Filmmaker Brunch – The southwest's oldest and largest LGBTQI film festival holds an excellent brunch with its usual mix of opinionated organizers, charming schmoozers and good-lookin' folks. Mimosas anyone? Kindly RSVP.
EASY – Openly gay director Daniel Laabs presents the world premiere of his dramatic narrative short about two brothers, one on the verge of adulthood, the other on the verge on adolesence.
The Internet's Own Boy: The Story of Aaron Swartz – A documentary examining the legacy of the bisexual Reddit co-founder who committed suicide at age 26 amid a two-year legal battle involving free access to digital information.
LADY VALOR: The Kristin Beck Story – You may remember Kristin Beck, the former Navy Seal who came out as trans in her book Warrior Princess and later called convicted transgender Wikileaker Private Chelsea Manning "a traitor to me personally." She's now in a documentary discussing her own transformative journey.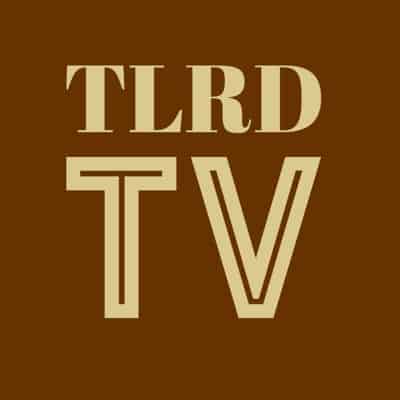 Ukraine Is Not A Brothel – The Ukrainian "sextremist" feminist group FEMEN has dedicated itself to "fighting patriarchy in its three manifestations – sexual exploitation of women, dictatorship and religion." But how can these women beat sex trafficking while using their own sexual bodies as a protest? Director Kitty Green goes inside FEMEN to untangle the seeming contradictions.
David Hockney IN THE NOW (in six minutes) – A quick look at iconic, gay British artist — a man whose iPhone still life paintings recently appeared in New York's Museum of Modern Art.
Stage Fright – Becoming a Broadway diva isn't all it's cracked up to be; especially when someone cracks up and starts murdering people left and right. Will starry-eyed teenager Camilla Swanson make it past the final curtain call or will she be  lethally cut from the cast?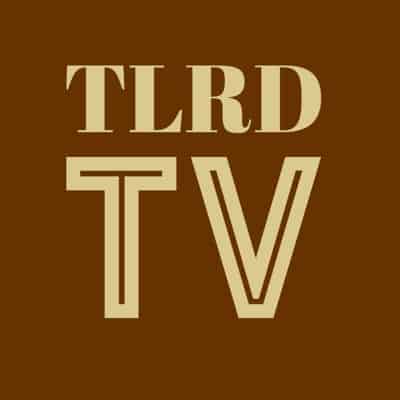 Born to Fly – Lesbian choreographer Elizabeth Streb has become famous for her "high-impact investigations of gravity, momentum, and force." Born to Fly looks at the philosophy and passion behind Streb's dynamic work and the tenacity required by her dancers to soar in her arial circus.
Premature – This teenage comedy about an ambitious young man reliving the same day over and over again has a plot similar to Groundhog Day. Only, instead of an alarm clock playing Sonny and Cher's "I Got You Babe," he wakes up he instant he prematurely climaxes from a handjob. (WARNING: trailer above NSFWish)
The Case Against 8 – Five years in the making, The Case Against 8 follows two same-sex couples at the heart of California's gay marriage battle and looks behind-the-scenes at the lives and legal issues surrounding the infamous anti-gay law known as Proposition 8.
Unicorn Council – A stop-motion animated short about sassy space unicorns that save a city from an evil man-eating cat. Oh yes.
Chef – Bisexual actor John Leguizamo appears in this culinary drama about a celebrated chef who tries business on his own as a food-trucker after being fired from a hoity-toity restaurant.
MUSIC
It can be hard to tell which bands have LGBT members in them because most bands put their sound ahead of their individual identities. That being said, a few musicians in this year's line-up are letting their rainbow flags fly. Here's just a few:
HYENAZ – Costumes, synthesizers and pastiche makes for a mesmerizing brew with Hyenaz, a European electronic group that has worked with Peaches, Bonaparte, DJ Hell and Voluptuous Horror of Karen Black.
Las Kumbia Queers – These six chicas from Argentina and Mexico (pictured above) reinterpret romantic Latin-American machismo with a sensual swirl of fun and politics for a Tropi-punk sound that's been rockin' Europe for the past few years.
Mom Jeans - This low-fi garage punk band enjoys the small pleasures of smoking weed at church, before school and at your grandma's house. Their SXSW profile says, "PORCH PUNK//PIZZA GOSPEL//QUEER CHZBURGERS//ILLUMINAUGHTY." No, literally, that's all it says.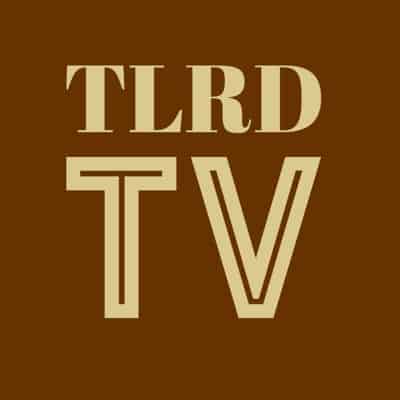 Jef Barbara – If Roxy Music, David Bowie and an unnamed dance diva all had a glamorous love-child, that kid would pretty much sound like Jef Barbara, a performer who bares his soul when singing about impaired communication, artistic quackery, chronic lateness and erotic longing.
Magic Mouth – The Portland-based punk-soul-funk blend weaves a religious aura around their captivating concerts — the sort that gets your body moving,  brow sweating and  ears jamming along to their intoxicating beat.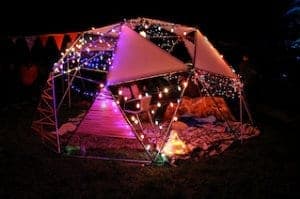 Wheelchair Sports Camp – The Village Voice said of this Denver-based rapper, "If there were ever a moment for a queer, disabled rapper with a love for pot, jokes, and revolution to be a star, the moment is now." We can't wait!
CHRISTEENE – If you haven't seen this self-proclaimed drag-terrorist parade her be-pantied male dancers onstage like a pair of pretty pony-slaves, you haven't actually lived. And if her scandalously over-the-top floor show doesn't hook you, her shameless raps about hetero sodomy, African Mayonnaise and vaginal rainstorms will.
The Outlander Project – The local gay bar Oilcan Harry's will be working with The Outlander Project to hold a SXSW kickoff party the night of Friday March 7 followed by a week of musical performances by out artists such as Patrice Pike, Cakes Da Killa and Big Dipper. More about their line-up here (Friday, March 7 to Saturday, March 15)
GAYBIGAYGAY – GayBiGayGay is a queer music festival cobbled together annually by Austin's delightfully weird creative community. The glitter-trash decorations and occasionally costumed cuties are icing on a day-long rainbow-colored cake filled with great music, a picnic atmosphere and a DIY spirit. That being said, the organizers do their damndest to keep the event free, so donations are totally welcome. More about their line-up here. (Sunday, March 16 all-day)
COMEDY
Keep an eye out for hilarious gay comedian James Adomian. In addition to his riotous impersonations of Jesse Ventura, Gary Busey and Fred Phelps, he's got great bits on homophobic football ads and the gay villain archetype in children's entertainment (think the lisping Kaa from The Jungle Book or the brassy sea witch, Ursula). He's got a slew of sets throughout SXSW, including The Meltdown with Jonah and Kumail at 8 p.m. on Sunday and The Creek and The Cave Presents at 10 p.m. Monday, both at Esther's Follies.
(GayBiGayGay image above via)