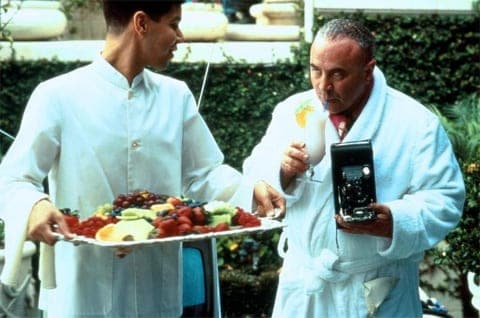 British actor Bob Hoskins, seen above portraying J. Edgar Hoover in Nixon (1995), has died at the age of 71, the AP reports:
A family statement released Wednesday by agent Clair Dobbs said Hoskins died in a hospital after a bout of pneumonia. His wife Linda and children Alex, Sarah, Rosa and Jack, said: "We are devastated by the loss of our beloved Bob."
In 2012 Hoskins announced that he had been diagnosed with Parkinson's disease and was retiring from acting.
Hoskins appeared in dozens of other films including Mona Lisa, Who Framed Roger Rabbit? and Hook.