Peaches Geldof, the second daughter of musician Bob Geldof and the late Paula Yates, has died at the age of 25, the BBC reports: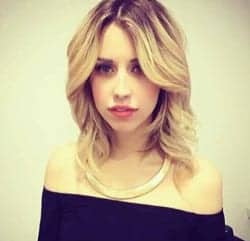 Police say they were called to an address near Wrotham, Kent following a report of concern for the welfare of a woman on Monday afternoon.
The woman, aged 25, was later pronounced dead by South East Coast Ambulance Service.
"At this stage, the death is being treated as unexplained and sudden," said a statement from Kent Police.
Geldof was a tv host and former journalist with The Guardian and The Daily Telegraph. She also worked as a model.
Geldof was also a staunch LGBT ally. Among her statements for equality was one she made in 2012 in a column in The Independent:
"For a country and culture that declares ourselves so progressive, our governments, citizens and, of course, our churches, can be small-minded bigots at the best of times. One day we'll look back on the gay marriage ban as we look back on historical events like apartheid. Because in the end, that's what it is – pointless, futile segregation."
Read her full column here.