The Illinois House has rejected a bill banning gay conversion therapy for minors, the Sun-Times reports: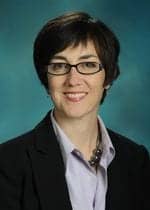 The measure, proposed by Rep. Kelly Cassidy, D-Chicago, lost on a 44-51 roll call despite her plea to colleagues to stop gay, bisexual and transgender teens 17 and under from being "horribly and humiliatingly abused."
"This treatment plan causes depression, causes suicidal actions and is incredibly harmful to children," said Cassidy, who is openly lesbian and one of the lead architects of Illinois' same-sex marriage law.
"The practice of conversion therapy is dismissed by every major scientific organization and should not be utilized. There's not a single scientific basis for one's sex orientation being a disorder," she said. "We need to protect our children."
A similar bill to ban the harmful practice recently failed in Minnesota and was withdrawn in Maryland. The measure is pending in New York.
Bills have passed in Washington state, New Jersey, and California,