A Louisiana House committee voted 9-6 this week to repeal the state's unconstitutional sodomy law, the Times Picayune reports: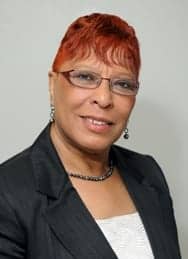 Language in the state statute (La. R.S. 14:89), originally passed in 1975, that outlaws "unnatural carnal copulation" was overturned by a landmark U.S. Supreme Court ruling in 2003, but was never removed from Louisiana's criminal code. The case struck down anti-sodomy laws in Texas and 13 other states, including Louisiana.
The decade-old case become newly important for state lawmakers last year, when it was revealed male East Baton Rouge Sheriffs Deputies used the anti-sodomy law to set up sting operations in order to solicit sex from other men in local parks, and then arrested these men when they agreed to move the encounter to a private location.
State Rep. Patricia Haynes Smith (pictured), a Democrat who represents the area, joined with gay rights group Equality Louisiana to draft and sponsor House Bill 12 in response to the incidents. The bill would wipe the statute declaring sodomy illegal from state law books.
The measure now goes to the full House.