Milwaukee County's Board has approved an LGBT nondiscrimination ordinance, the Journal Sentinel reports: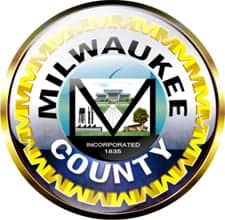 The board voted 12-6 in favor of adding sexual orientation and gender identity and expression to the county's anti-discrimination ordinance…
The change was sought by Fair Wisconsin, an advocacy group for gay, lesbian, bisexual and transgender people.
Right-wing activists tried to derail the protections by calling supervisors in order to spread false, fearmongering talking points:
Supervisor Deanna Alexander said while she backs the discrimination protection, she wanted to ensure that it would not be used by male pedophiles or sex criminals cross-dressing as a way to get inside women's public restrooms.
"I want to be very inclusive of the LGBT community," but she doesn't want the protection to be used by someone to commit a crime, she said.
An amendment by Alexander aimed at making that exception was voted down and drew denunciations from County Board Chairwoman Marina Dimitrijevic, the author of the anti-discrimination proposal, and other supervisors…
…
Supervisor David Bowen said references to pedophiles and sex criminals was fear mongering by opponents, many of whom called supervisors this week.
"I understand there are people in the community who have been misdirected intentionally by right-wing sources," Bowen said.