The Nevada Republican Party, "amid raucous debate" according to the Las Vegas Review-Journal, voted to drop opposition to gay marriage and abortion from the party platform: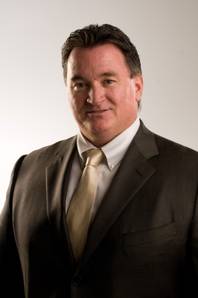 State party Chairman Michael McDonald (pictured) said it was a successful convention at the end of the day.
"I think it was about inclusion, not exclusion," McDonald said, referring to the platform. "This is where the party is going."
Republicans who sat on the platform committee said they decided not to deal with social issues this year because the U.S. Supreme Court and lower courts have weighed in and it doesn't make sense for the party of "personal freedom" to have the government or the political party get involved in people's personal lives.
"The issue was how can we back out of people's personal lives," said Dave Hockaday of Lyon County, who sat on the platform committee. "We need to focus on issues where we can have an impact."
Previously, the state party platform defined marriage as "between a man and a woman," as does the Nevada Constitution. The past document also described the party as "pro-life," or against abortion, a stance most Republicans still agree with.
Log Cabin Republicans praised the decision.
Said Executive Director Gregory T. Angelo:
"Once again, our local Log Cabin Republicans members have made a critical difference pushing the GOP toward the right side of history by going where others fear to tread — or cannot tread because of their party affiliation. The Republican Party is at a crossroads: in a year where the Massachusetts GOP rolled back the clock and added divisive social issues to its platform, the state Republican Party responsible for nominating Sharron Angle in 2010 seems to have finally learned to focus on the issues that truly matter to voters, which will lead to massive Republican wins at the ballot box this fall."