Seinfeld comedian John Pinette dies at 50.

Andrew Sullivan stands ground on Eich 'scalping'.

L.A. Gay and Lesbian Center merges with Gay & Lesbian Elder Housing.

Hillary Clinton with Pussy Riot. "Great to meet the strong & brave young women from #PussyRiot, who refuse to let their voices be silenced in #Russia."

Guess who might be in talks to replace David Letterman?

Julia Baird in the NYT: "The global third-gender movement is gaining momentum with a startling rapidity that our laws and language are scrambling to keep pace with."

Liberty University hires gay man.

Argentina President Cristina Kirchner to be godmother to baby daughter of lesbian couple: "The couple said they asked the president – a mother of two herself – over Facebook. 'Cristina has agreed to be godmother. What a great gesture! I hope she can come to the (baptism) ceremony and does not send a representative. It's a dream come true for us,' Karina Villaroel said from Cordoba, 700km north of Buenos Aires."

Madonna fangirls Miley Cyrus in Brooklyn.
N

ick Jonas brings his arms to Las Vegas.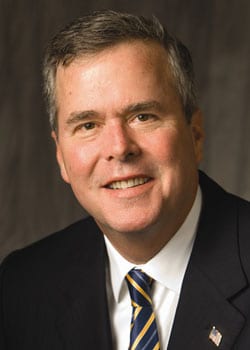 Jeb Bush pushed to run for President. "We have a responsibility to make sure Jeb runs," said longtime Bush adviser Andy Card after the speech. "If Jeb Bush does not run, shame on us." Card added, "I would work in a Jeb administration in a heartbeat."

Openly gay judge on South Africa's Constitutional Court speaks at launch of his new book: "Cameron's own story as a man who publicly stated he has the virus that causes AIDS and later joined the nation's highest court exemplifies the possibility of South Africa, in contrast with growing intolerance toward gays in Uganda, Nigeria and some other African countries."

Same-sex marriage a new test for Catholic institutions.

British official speaks out against gay conversion therapy: "Gay conversion therapy is abhorrent and has no place in a modern society, according to the health minister Norman Lamb, who has asked for assurances from NHS England that GPs do not make any referrals for such treatment."

Male model fix: Blaine Cook.

Michael Fassbender and Naomi Campbell are an item.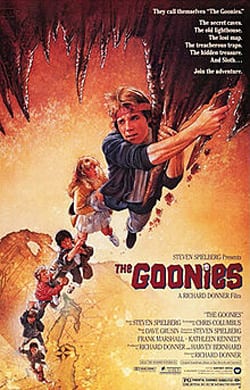 Goonies director Richard Donner says sequel in the works.

Report shows it's tougher for LGBT Latinos in SF: "While homeownership is lacking in general among San Francisco's LGBT seniors, Hispanic older LGBT adults are even less likely to own their own home in the city than their counterparts."

How Uganda's anti-gay bill could cause a public health crisis.

Attorneys fighting Utah's gay marriage ban are used to winning: "Magleby and Tomsic had squared off against armies of attorneys with endless resources in the face of long odds on behalf of underdogs before. A notable example is the $134 million verdict they won in 2012 for USA Power, a utility firm started by three people, against behemoth PacifiCorp."

390 cows cause emergency landing of 747: "The plane was flying over the Irish Sea when a fire alarm sounded from where the 390 cows were being kept, reports the Sunday People. After the plane landed, technicians inspected the plane, but found no evidence of any smoke. Instead, they concluded that the alarm was set off by the cows. The event was logged by Britain's aviation watchdog, the Civil Aviation Authority."