Two more people got past World Trade Center security.
Republican Party launching initiative to court female voters.
Louisiana House moves to make The Bible the offical state book.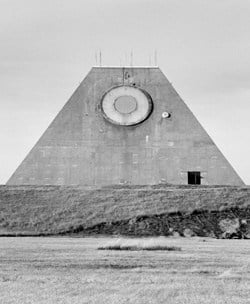 A pyramid in the middle of nowhere meant to track the end of the world.
VIDEO: Beyoncé crashes sister Solange's Coachella performance.
A
l Jazeera: Advertising featuring more gay, interracial families. "Today a majority of the Fortune 500 companies have an LGBT inclusive internal policy, and many of them are capitalizing on that," Fidas said. "It makes a difference when you have a gay marketing exec who is prized and well respected within the company," in terms of the type of advertisements consumers will see, she said.
Jimmy Fallon gets caught amidst NYC bar brawl.
HIV/AIDS crisis exploding under Vladimir Putin.
Male model fix: Chessman Medeiros.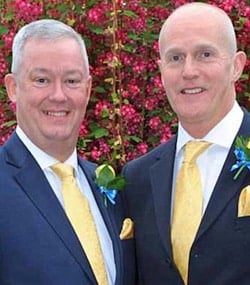 Gay Anglican priest marries boyfriend. "Canon Jeremy Pemberton, 58, a divorced hospital chaplain and father of five, wed his long-term partner Laurence Cunnington, 51."
In My Skin: Brittney Griner publishes memoir. "Growing up, I always got 'She's a man,' or 'She plays too hard,' or 'There's just no way that she can be that good because, you know, a girl can't do that.'"
UN conference provokes heated debate on LGBT rights: "Gay rights emerged as an incendiary issue at the meeting of the U.N. Commission on Population and Development, where country delegates are reviewing progress made since the adoption of a breakthrough action plan at the 1994 U.N. population conference in Cairo, Babatunde Osotimehin, head of the U.N. Population Fund, said in an interview with The Associated Press."
Kellan Lutz strips down at Coachella.
A tribute to Lupita Nyong'o's latest fashion triumph.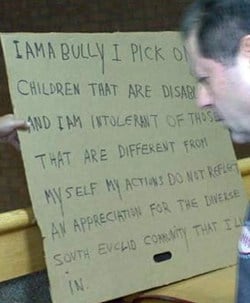 Judge orders Ohio man to hold "I am a bully" sign as punishment for harassing neighbor and her disabled children.
Gay British politico Nigel Evans cleared of rape charges: "A jury at Preston Crown Court found Evans, 56, not guilty of one count of rape, five sexual assaults, one attempted sexual assault and two indecent assaults. Speaking outside the court this afternoon, Evans said he had been 'through 11 months of hell' after being cleared of committing nine sexual offences against seven young men. "Nothing will ever be the same again," he added."
Tom Daley's best One Direction buddy: Liam Payne.
NJ has seen almost 3K gay weddings since marriage equality began: "They weren't alone. A total of 2,955 gay couples were married in New Jersey from Oct. 21, when same-sex weddings began under the orders of a state judge, through the end of March, according to the state health department."