Logo announced today that it would be dropping usage of the term 'She-Mail', a pun on a slur often used against trans people, after anger from trangender advocates, the HuffPost reports.
Said Logo in a statement: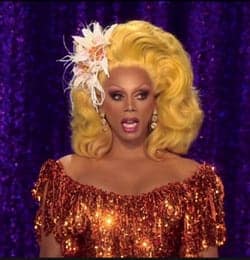 We wanted to thank the community for sharing their concerns around a recent segment and the use of the term 'she-mail' on Drag Race.
Logo has pulled the episode from all of our platforms and that challenge will not appear again. Furthermore, we are removing the 'You've got she-mail' intro from new episodes of the series.
We did not intend to cause any offense, but in retrospect we realize that it was insensitive. We sincerely apologize.
In related news, more than 100 trans women have signed a letter denouncing two recent articles about the show's use of transphobic slurs.
Write the letter's signatories:
We, the undersigned trans women and trans-feminine individuals, are appalled at recent attacks on trans woman journalist Parker Marie Molloy published by Calpernia Addams and Andrea James on the Huffington Post and Boing Boing. Addams' and James' hit pieces exhibit a pervasive hostility to young, queer trans women, and indeed any trans woman who is uncomfortable with the use of transmisogynist slurs by cisgender drag queens like RuPaul. They display homophobia, transphobia, ignorance, dishonesty, and hatred throughout.
Addams' and James' articles were published in response to commentary from Advocate writer Parker Marie Molloy over the RuPaul controversy. Said Molloy in a tweet from March 18 (which coincided with an article published the same day): "I f–king hate @RuPaul. Like… there really are very few people I truly hate. He is one of them."