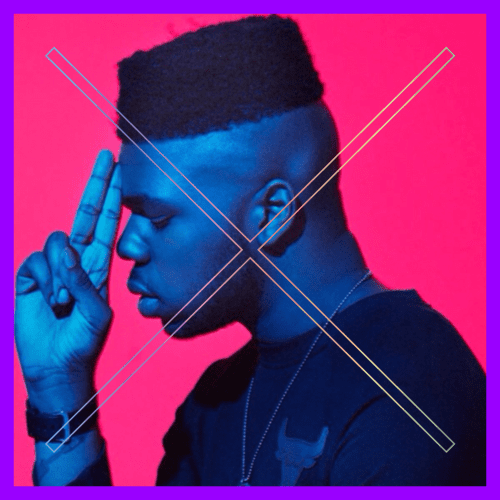 BY OCCUPY THE DISCO / RU BHATT
The OXD Mirror is a weekly music column brought to you by the boys of OCCUPY THE DISCO (OXD), a New York City based collective created by three music lovers, Ru Bhatt, Josh Appelbaum, and Tad Haes, who want to share their love for disco, house and dance music with the world.   
Uzoechi Osisioma Emenike, known to the masses as MNEK, has peppered the soundscape with his unparalleled talent, through collaborations and remixes for artists such as Rudimental, Charli XCX and Duke Dumont. Now that the British teen has signed to a major record label, he's pulling out all the stops and gearing up to release of his first full-length album. The buzz around MNEK started with his release of various "refixes" of 90s hits (using his vocals and completely new backing). Browsing through his soundcloud feed makes it clear that the popular music from this 19-year-old's childhood, from garage to R&B, has influenced his style in every possible way. With 'Every Little Word,' MNEK repackages those influences and infuses some new jack swing into his already iconic souful vocal vibe. Can't wait to hear what he has in store for us next!
CHECK OUT A SLEW OF POP-BASED HOUSE & DANCE REMIXES AFTER THE JUMP…
The cross section between pop and dance is what helped me discover my penchant for disco and house music, and it's refreshing to hear some of my favorite artists are continuing to follow that trend. Hopefully some of these remixes will inspire you to discover the remix producer's original works, like it did for me.
Starting things off is an instantly iconic remix by NYC's Justin Strauss & Teddy Stuart, aka a/jus/ted for the standout track on Blood Orange's phenomenal Cupid Deluxe album, 'Uncle ACE.' 
Australia's Flume give's pop's star child Lorde a futuristic remix for 'Tennis Court.'
The video for Sky Ferreria's 'I Blame Myself' might have created unnecessary controversy that's overshadowing the brilliance of the song, but L.A.'s Benny Casette helps us bring it back to the music with his trap-influenced remix.
Lyyke Li's 'No Rest For the Wicked' has been making waves on the radio with an America-friendly hip hop remix featuring A$AP Rocky. However, I much prefer the version by Klangkarussell (Sound Carousel) which maintains the original's mournful tone but keeps one foot in a dreamy soundscape. 
Ella Henderson hasn't released the official version of her single 'Ghost' yet, but regardless I doubt it will top this phenomenal nudisco remix by Stockholm's Oliver Nelson. 
San Francisco's Lane 8 tackles the multitalented Florrie's latest single, 'Free Falling,' and adds a beautiful layer of pianos that perfectly echo her repetitive yet soothing vocals.
The late Frankie Knuckles and fellow collaborator Eric Kupper have provided yet another signature 'Def Mix' remix — this time for celebrity DJ Cassidy's latest disco release 'Calling All Hearts' which features vocals by Robin Thicke and Jessie J.
Finally, 'Do You Feel The Same,' the infectious lead single from Hercules Love Affair's upcoming album, gets a deeper house treatment from another Chicago house legend: Derrick Carter.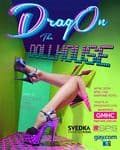 Starting tomorrow, we have a busy week in store for New Yorkers. If you're around, below is where you can find the boys of OXD. Whether you can only make one or all, we'll do our best to keep you grooving.  Make sure you come back our calendar often to stay up to date on all of our events.
OCCUPY THE DISCO (OXD) curates and recommends music events to the gay community in NYC—in an effort to move the focus of the nightlife scene beyond the promoter and venue and to the music itself. OXD's goal is to educate, entertain, engage and empower the gay audience to reclaim their ability to question and experience the unknown. The OXD Mirror will serve to showcase tunes that are definitely off-the-beaten-path but rightfully deserve the attention of the gay ear.
This week's post was written and curated by Ru Bhatt. Check out more of his music picks on his podcast, The Ru-Mix and on Made In Brazil.

Be sure to check out these tracks and more on our Spotify Playlist. For more information on OXD, check out our website and accompanying blog at www.occupythedisco.com, like us on Facebook, or follow us on Twitter: @OccupyTheDisco.