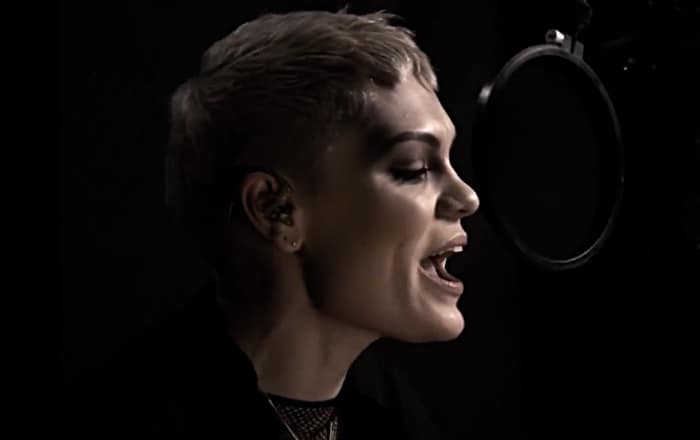 Grease Live! is coming on January 31 and promotion for the special live event, which combines elements of the classic 1978 film and the stage musical with a few new tracks thrown in for good measure, has begun in earnest.
The well-known theme song, "Grease is the Word", which was sung for the film by Franki Valli, is going to be sung by Jessie J, but they've already recorded a version (even though it's going to be live).
Said Jessie in a studio interview (below): "There's no pressure like being the first one on stage. I love that rush of the nerves I'm going to get, I just feel very honored and very lucky that I've been asked to experience something like this. It's a massive moment for me and I'm very happy that I'm getting to share it with such amazing people. I'm keeping it as close to the melody as possible because the fans that love Grease that are going to see the show, I don't want to make it too different. But I've definitely kind of thrown in what I kind of like to do, which is a lot of this and a lot of this. Just put a little bit of me in it."
Grease Live! stars Julianne Hough as Sandy, Aaron Tveit as Danny Zuki. Also, Vanessa Hudgen as Rizzo, Keke Palmer as Pink Lady Marty Maraschino, Carlos PenaVega as Kenickie, Carly Rae Jepsen and Frenchy, Ana Gasteyer as Principal McGee, Eve Plumb (Jan Brady) as Mrs. Murdock, Boyz II Men as Teen Angel, and Didi Conn (the original Frenchy) as Vi.
Check out the first track:
https://www.youtube.com/watch?v=o86QuTfW2yE
And here's some more from the studio:
https://www.youtube.com/watch?v=7Yu_U5oEKcU