Late Nite Tuff Guy always does an excellent job of remixing both classic and obscure tracks, and his remix of Princess' 1985 track 'Say I'm Your Number One' is no exception.  He adds in a nu-disco beat while leaving the key 80's synths intact. Although the track was perhaps more obscure during it's US release nearly 20 years ago, perhaps LNTG's remix will have it popping up in clubs once again for a new generation.
Swedish house music label Local Talk has put their imprimatur on many of today's most inventive house music producers. One such artist is Sameed, whose new club track, 'Spend (Money)', contains a distinct sample of Angie Stone's 'I Wish I Didn't Miss You'  which permeates throughout.
Salt Ashes caught my attention with her debut single 'Somebody' – which has launched her as a new fresh face in the dance world. She proclaims her sound is inspired by Giorgio Moroder which is surpsing to hear coming from a 22-year-old. Satin Jackets lightens the mood a bit from the original with their remix.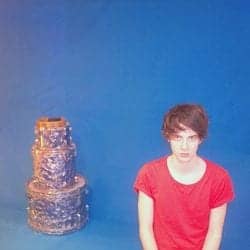 Berlin-based singer/songwriter Luca Vasta and German producer Marius Lauber, also known as Roosevelt, have teamed up on a remix of 'Black Tear, White Lies'.  It's perfectly upbeat and decidely disco.
Rounding out this week's picks, Heion's 'Take Our Time ', remixed by Thomass Jackson, which hits that Deep House craving I get on a regular basis.  The song's ethereal vocals and cascading beat showcase that distinctive deep sound that underground crowds have come to love.
This week's calendar:
We have always been big fans of the New York-based house label Let's Play House, home of artists we have much respect for, including Jacques Renault, HNNY, Urulu and Waze & Odyssey. Now it is time for us to partner up with the LPH crew for an early Sunday dance reverie from 8pm – 1am at a new venue, The303 at Louie & Chan, located in NYC's Nolita.
OXD's Tad Haes and DJ RuBot will be joining Wiseacre from The303 and, to top it all, a very special surprise guest will be headlining, whom we'll announce over the weekend.  More details can be found here.
The OXD Mirror is a weekly music column brought to you by the boys of OCCUPY THE DISCO (OXD), a New York City based collective created by three music lovers, Ru Bhatt, Josh Appelbaum, and Tad Haes, who want to share their love for disco, house and dance music with the world.   
OCCUPY THE DISCO (OXD) curates and recommends music events to the gay community in NYC—in an effort to move the focus of the nightlife scene beyond the promoter and venue and to the music itself. OXD's goal is to educate, entertain, engage and empower the gay audience to reclaim their ability to question and experience the unknown. The OXD Mirror will serve to showcase tunes that are definitely off-the-beaten-path but rightfully deserve the attention of the gay ear. 
Be sure to check out these tracks and more on our Spotify Playlist. For more information on OXD, check out our website and accompanying blog at www.occupythedisco.com, like us on Facebook, or follow us on Twitter: @OccupyTheDisco.