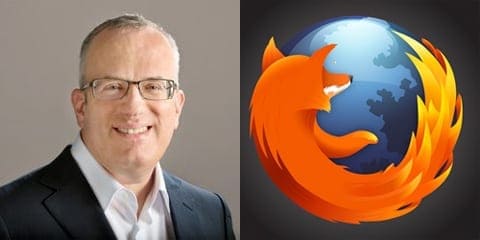 As you may have heard, Mozilla CEO Brendan Eich resigned yesterday following a week of outrage over revelations he donated to California's hate campaign, Proposition 8, as well as to a number of other controversial right-wing figures.
The episode is inspiring some striking differences in opinion.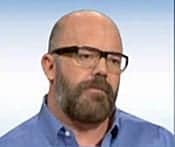 Andrew Sullivan took a strong position in support of Eich last night, accusing gay activists of "hounding a heretic:"
The guy who had the gall to express his First Amendment rights and favor Prop 8 in California by donating $1,000 has just been scalped by some gay activists…Will he now be forced to walk through the streets in shame? Why not the stocks? The whole episode disgusts me – as it should disgust anyone interested in a tolerant and diverse society. If this is the gay rights movement today – hounding our opponents with a fanaticism more like the religious right than anyone else – then count me out. If we are about intimidating the free speech of others, we are no better than the anti-gay bullies who came before us.
Right-wingers like Bryan Fischer, Linda Harvey, and Tammy Bruce agree with Sullivan.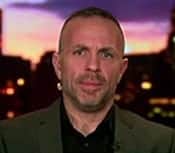 Michelangelo Signorile responds in the HuffPost:
According to Sullivan, the gay mafia has struck again, destroying a man and bringing him down because he would not conform to its thinking. You would be justified in being massively confused by that because this is the same Andrew Sullivan who was first out of the gate with the pitchfork, driving Alec Baldwin off of MSNBC — as Baldwin bombastically charged that he was the victim of Sullivan and his "fundamentalist wing of gay advocacy."
 …
But if you're going to get worked up over a guy hurling the word "c–ksucker" in the heat of the moment — while he also gave money and support to the causes of LGBT rights and marriage equality — you should be completely outraged by a man unapologetically giving money to a hate campaign that helped pass Prop 8 by demonizing gay men and lesbians in television ads charging that gays are dangerous to children. The damage done by those ads is incalculable, turning neighbors in California against one another, empowering anti-gay bullies in schools as well as the bashers on the streets.
Signorile correctly notes that it wasn't until news came out that Eich had also donated to Pat Buchanan and Ron Paul that he resigned – until then it seemed clear Eich was staying on.
Suddenly, in addition to defending a CEO who gave money to homophobic efforts, Mozilla would have to defend a CEO who supported Buchanan, a far right extremist and isolationist who's been accused of racist and anti-Semitic attacks, and who also was, rightly, driven off MSNBC — though that took years longer to accomplish than the few weeks it took to purge Alec Baldwin.