X-Men director Bryan Singer has been accused of drugging and raping a teen boy at estates in L.A. and Hawaii 15 years ago, according to The Hollywood Reporter: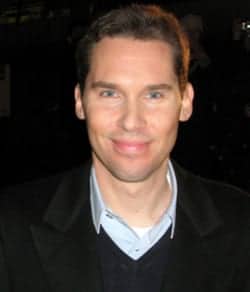 The plaintiff is Michael F. Egan III, a Nevada resident who grew up in the Midwest and moved to Los Angeles with his family as a teen to further his acting career. Egan, who is 31 today and describes himself as heterosexual, filed the suit without a pseudonym and his name appears in a press release issued by his counsel. He alleges that Singer and others threatened to make or break his Hollywood aspirations depending on whether he kept them happy.
Egan has contacted police authorities, his lawyer's media director told THR. An LAPD spokesperson said he had not seen a complaint but would look further, and messages left with the Honolulu Police Dept. were not returned.
The lawsuit reads:
Defendant, BRYAN JAY SINGER, manipulated his power, wealth, and position in the entertainment industry to sexually abuse and exploit the underage Plaintiff through the use of drugs, alcohol, threats, and inducements which resulted in Plaintiff suffering catastrophic psychological and emotional injuries. Defendant Singer did so as part of a group of adult males similarly positioned in the entertainment industry that maintained and exploited boys in a sordid sex ring. A Hollywood mogul must not use his position to sexually exploit underage actors.
Others were involved as well, according to the legal filing:
According to the suit, the Los Angeles parties were held at a mansion in Encino referred to as the M & C Estate, whose residents were Marc Collins-Rector and Chad Shackley, whose younger brother Scott Shackley was in Egan's high school class. Collins-Rector and Chad Shackley were principals of Digital Entertainment Network, an early online streaming video company. The complaint asserts that Collins-Rector sexually abused Egan and threatened him with a gun, but does not name him as a defendant.
(Collins-Rector subsequently was charged and pled guilty to transporting minors across state lines for sex, and is a registered sex offender.)
Singer's lawyer Marty Singer denied the charges:
"The claims made against Bryan Singer are completely without merit.  We are very confident that Bryan will be vindicated in this absurd and defamatory lawsuit…It is obvious that this case was filed in an attempt to get publicity at a time when Bryan's new movie is about to open in a few weeks."