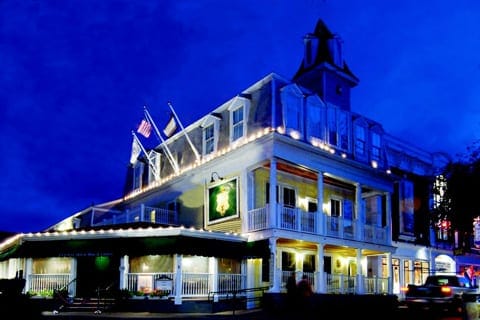 Today, we're excited to announce Towleroad's first Pop-Up Gay Summer Camp (sign up if you haven't already at RSVPtown to be entered to win tickets and giveaways while you're there) which will be headquartered at the iconic Crown & Anchor Inn at the heart of Provincetown, America's (and our) favorite gay destination located at the tip of Cape Cod in Massachusetts.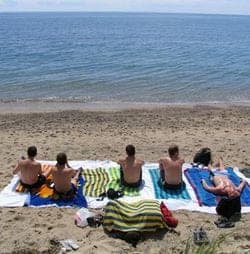 The Crown & Anchor is a key hub of Ptown and features Central House restaurant (seasonal rustic American cuisine), Paramount (the town's largest nightclub), Wave video bar, a cabaret, piano bar, a heated pool, and The Vault leather bar.
Towleroad's Pop-Up Gay Summer Camp begins the week of Independence Day (July 4) and continues until the sun sets on Labor Day weekend to help you get the most out of your time in Provincetown.
Parties and performances at The Crown & Anchor this summer include benefits for The Trevor Project, and weekly shows by Miss Richfield, Dina Martina, and Kate Clinton, plus a new Tuesday night variety show starring Kevin Aviance that premiered this past Tuesday.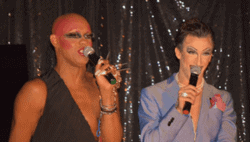 Musician Tom Goss is performing and Armistead Maupin is reading. Also, a new Broadway series featuring Liza Minnelli, Alan Cumming, Carol Channing, Tommy Tune, and Linda Eder. And for those of you who are nightlife and party-oriented there is INDEPENDENCE 2014 which includes a line-up of international DJs including Joe Gauthreaux, Danny Verde, and Gustavo Scorpio and a first-of-its-kind Beach Party. And this is just a start!
Those who SIGN UP at RSVPtown can stop by Pop-Up Gay Summer Camp HQ as soon as you hit town to say hi, find out about events all over town, and pick up your RSVPtown welcome bags with our guide, handbook, exclusive offers from Ptown businesses, discounts, invites, and gifts. You'll also be automatically entered in a contest for ticket giveaways every week of the summer.
So please SIGN UP if you don't want to be left out!
AND, if you would like to be one of our local or national partners for Pop-Up Gay Summer Camp in Provincetown, please contact us HERE.
Mike and Andy and the rest of the Towleroad team look forward to seeing you in Ptown. It's going to be a great summer!