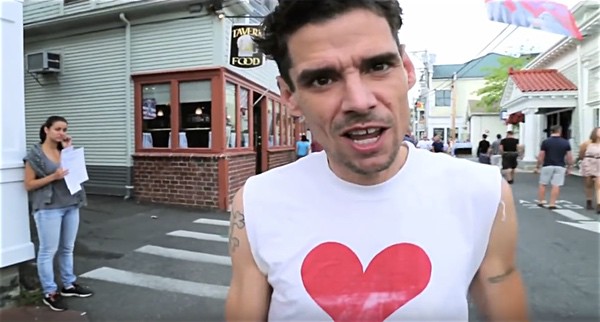 Singer-songwriter Billy Hough, whose "scream-alongs" at the Grotta Bar and the Gifford House in Provincetown, Massachusetts are an institution, released a video for his track (with the X Loves) "It's All My Fault".
The track, which contains a bit of salty language, is a rant about betrayal, size queens, and general debauchery, and comes alive in various locales around Provincetown which visitors will recognize as Commercial and Bradford Streets, the Stop & Shop, the Pilgrim Monument, the cemetery, and finally, Hough's weekly haunt, the Grotta Bar.
Enjoy, and if you liked this one, check out "Touralouralay" from a few years back.
Watch: