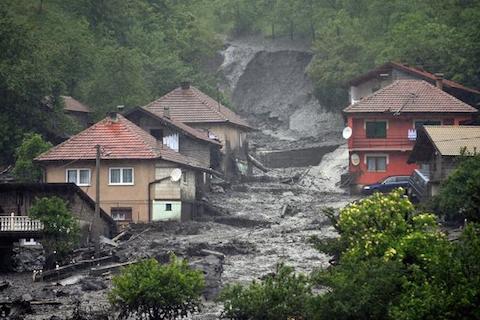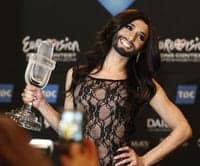 Of the many superpowers that drag queens posess – razor wit, flawless reading abilities, livers of granite – controlling the weather is not one of them. Eastern European religious leaders, however, are unaware of this fact and are blaming Conchita Wurst winning Eurovision 2014 for the floods in the Balkan Penninsula. Said Patriarch Amfilohije of Montenegro,
God sent the rains as a reminder that people should not join the wild side[…]God is thus washing Serbia of its sins.
So not only does the Almighty watch Eurovision, but the victory of an Austrian drag queen sends Him into such a tantrum that he destroys the lives of some 150,000 people in a completely unrelated country to express His dissatisfaction. That makes sense.