The ACLU has filed suit on behalf of four couples in Montana challenging the state's ban on gay marriage, the AP reports: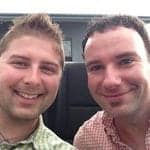 The Montana suit was being filed in federal court in Great Falls. It lists as plaintiffs four Montana couples who are either unmarried or who were married outside the state.
The lawsuit alleges the ban denies same-sex couples the freedom and dignity afforded to other Montanans, and denies them the state and federal legal protections and benefits that come with marriage.
"We want Aden to grow up knowing that we are a family like any other family," plaintiff Shauna Goubeaux said in a statement of her and wife Nicole's 1-year-old son. "Marriage is part of being a family. By being plaintiffs in this case, we are showing him his mommies will stand up for what is right and stand up for him."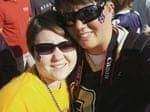 In addition to Shauna and Nicole Goubeaux, the plaintiffs are Angie and Tonya Rolando; Ben Milano and Chase Weinhandl; and Sue Hawthorne and Adel Johnson.
Read the complaint HERE.
See the ACLU's page on the lawsuit HERE.
Governor Steve Bullock released a statement in support of the lawsuit:
"Montanans cherish our freedom and recognize the individual dignity of every one of us. The time has come for our state to recognize and celebrate – not discriminate against – two people who love one another, are committed to each other, and want to spend their lives together.