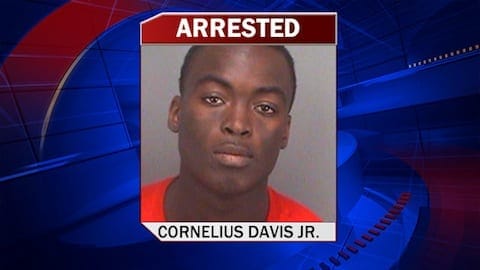 Cornelius Davis Jr. shot a man with a BB gun at St. Pete Pride last June while yelling homophobic slurs at a group of marchers.
The Tampa Bay Times reported:
According to a police report, Davis yelled a derogatory term for gay people at the man and a group of friends who were walking to the parade. He yelled that they should "put some clothes on" and that "this is a disgrace, there are kids around here," according to the report.
One man was hit with the BB but did not require hospitalization.
Davis was sentenced yesterday to six months in jail.