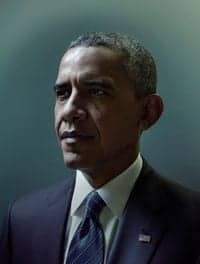 Tomorrow is IDAHO, and the President has taken note:
Tomorrow, as we commemorate the 10th annual International Day Against Homophobia and Transphobia, we recommit ourselves to the fundamental belief that all people should be treated equally, that they should have the opportunity to reach their fullest potential, and that no one should face violence or discrimination — no matter who they are or whom they love.
This year, the United States celebrates the 60th anniversary of Brown v. Board of Education, the 50th anniversary of the Civil Rights Act, and the 45th anniversary of the Stonewall riots. In doing so, we reflect on lessons learned from our own civil rights struggles and reaffirm our commitment to ensuring that the human rights of all people are universally protected.
At a time when, tragically, we are seeing increased efforts to criminalize or oppress LGBT persons, we call on partners everywhere to join us in defending the equal rights of our LGBT brothers and sisters, and in ensuring they are treated with the dignity and respect they deserve.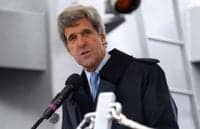 Secretary of State John Kerry also released a statement:
Today of all days, we are reminded that the cause of justice can and must triumph over hatred and prejudice. This is a day of action for lesbian, gay, bisexual, and transgender (LGBT) communities and their allies all over the world. It is time to reaffirm our commitment to the equality and dignity of all persons, regardless of their sexual orientation or gender identity.
It's not lost on anyone that this year's International Day Against Homophobia and Transphobia (IDAHO) coincides with the 60th anniversary of the ruling in Brown v. Board of Education. Our commitment to advancing the human rights of LGBT persons is part of this country's long history of fighting to ensure that all people can exercise their human rights.
We have seen incredible progress in the fight to advance the human rights and fundamental freedoms of LGBT persons.
And the United States is proud to be doing its part. This past week, we convened religious leaders and representatives of faith-based organizations to think about how we work together to promote and protect the human rights of LGBT persons. Next week, we will convene meetings with our private sector allies to discuss the important role of the business community in promoting equality and the ways we can partner through the Global Equality Fund.
But this must be more than a moment to celebrate how far we have come. We know that our work is not complete when countries enact laws targeting LGBT persons and their supporters. We know that our work is not complete when LGBT persons and their allies are harassed, arrested, and even killed simply because of who they are and who they love.
The United States condemns these senseless acts of violence and discrimination. Human rights are universal, and LGBT persons and their allies must be free to exercise them without fear of intimidation or reprisal.
When our LGBT brothers and sisters are threatened anywhere, it is a threat to freedom, justice and dignity of people everywhere. The United States will continue to protect and promote the human rights of LGBT persons worldwide this day and every day. Onward.