Back in January, you may recall a struggle in the Indiana legislature over an amendment that would ban gay marriage in the state. The measure was shelved for all practical purposes after an amendment was added that prevented it from going to the ballot this year.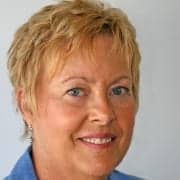 Two Indiana House Republicans lost races last night because of their opposition to the ban, the Indy Star reports:
Two Republican House members — Kathy Heuer (pictured), Columbia City, and Rebecca Kubacki, Syracuse — were defeated by wide margins by Christopher Judy and Curt Nisly, respectively. The incumbents were targeted by social conservative groups after voting against a constitutional amendment to ban same-sex marriage.
At the same time, conservative groups helped Rep. Eric Turner, the marriage amendment's author, turn back a primary challenge amid an ethics controversy. The Cicero Republican defeated political newcomer Parvin Gillim, an opponent of the gay marriage ban and former president of the Sheridan Chamber of Commerce.
"The overall message is that if you oppose marriage in Indiana, you take huge political risks," said Curt Smith, president of Indiana Family Action. "If you want to thumb your nose at the pro-family groups, you do so at your own risk."