The Southern Poverty Law Center has written a letter to Amazon urging the online retailer to drop the Boy Scouts of America from its charitable program AmazonSmile over the BSA's discriminatory policy towards gay adults.
The letter came in response to an Amazon spokesman who was quoted earlier this month saying that the company relies on lists published by the SPLC to determine if certain organizations are ineligible to participate in AmazonSmile – presumably to prevent contributions going to designated 'hate groups'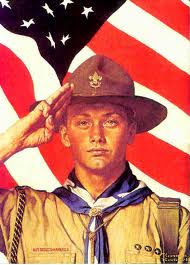 Wrote SPLC Co-Founder and General Counsel Joe Levin: 
It is true that we do not list the BSA as a hate group. We define a hate group as one that attacks or maligns an entire group of people, typically because of their immutable characteristics, or that knowingly spreads falsehoods in an attempt to denigrate a group of people. The BSA does not meet those criteria.
But the lack of a hate group designation for the BSA does not mean we condone the organization's discrimination and intolerance. The BSA's policy of barring openly gay adults from participation in leadership positions is inconsistent with the SPLC's mission of tolerance, its efforts to end prejudice, and its history of opposition to discriminatory treatment of gays and lesbians. […]
We further believe that BSA does not meet the criteria for eligibility stated on your website, specifically that participating groups cannot "engage in, support, encourage, or promote intolerance, hate, terrorism, violence, money laundering, or other illegal activities."
There is no question that the BSA's policy toward gay men qualifies as intolerant – by anyone's standards, but especially ours.
We believe the BSA should not be eligible for AmazonSmile. And while we appreciate the fact that Amazon uses our hate group list to disqualify certain organizations, the lack of inclusion on that list should not be read as an endorsement. Thank you for your consideration.
In a similar move last week, LGBT scouts and advocates hand-delivered more than 125,000 petition signatures to Amazon's company headquarters in Seattle urging the online retailer to drop the BSA from its charity list.